About Coco Boutique
Here at Coco Boutique, we believe that there is no better compliment than the single question: "Where did you get your outfit from?"
Your personal style is the way you express yourself and show the world who you are – and we aim to give women back that power at prices that are not only attainable, but affordable.
Coco Boutique was born from my desire to see outfits that delivered a high-quality finish without the extortionate price tag. Spending the early days of my career in the fashion industry as a buyer and  stylist, I quickly became aware of what defined a high-quality garment. Even more obvious to me, especially as a fashion-conscious young woman, was the vast distinction in price tags between the high quality and the mass-produced, often unsustainable, "fast fashion."
My response to this issue was to launch Coco Boutique – a fashion outlet committed to working with some of the best, most sustainable, and most unique designers and creators out there. With collections inspired by and shipped in from all over the world, we are committed to delivering the latest and greatest fashion on the market from the comfort of one customer-friendly shopping channel. 
After launching my Coco Boutique high street store in 2008 and seeing the number of women who could not only relate to but wanted to buy into my idea and benefit from great fashion, I expanded my business online in 2018 – and I have never looked back. 
Coco Boutique is my way of giving women the gift of endless compliments while partnering with and providing as many brands and designers as possible a platform through which to bring their fashion to a wider audience. 
Whether you're a fashion-loving girl boss or still looking to define your own personal style, I'd love to hear from you. Join me on Instagram @cocoboutique.ie or drop me a message! 
Hugs,
Danielle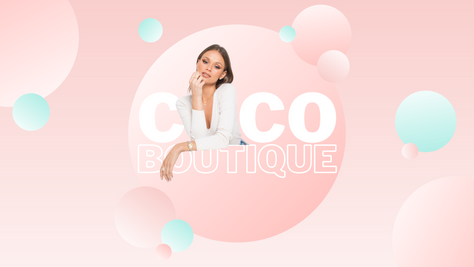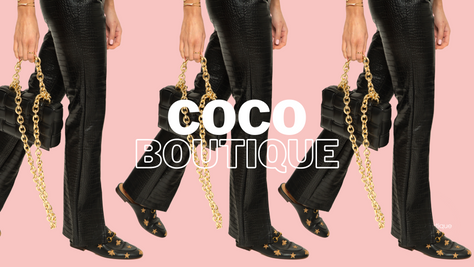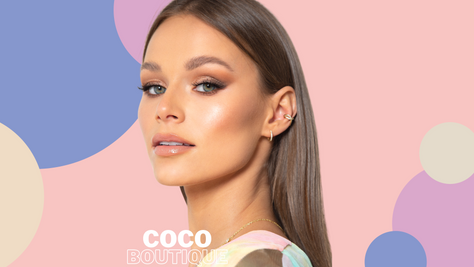 Elevate Your Fashion Experience with Our Exclusive Private Appointments
At Coco Boutique, we are thrilled to announce a new addition to our exceptional customer experience: our exclusive Private Appointment Service.
Discover the joy of trying on our exclusive, luxurious products or receive a bespoke wardrobe makeover tailored just for you.
To reserve your private appointment, simply reach out to us via email at appointments@cocoboutique.ie.
Terms and Conditions:
- Private appointments are subject to availability and must be booked in advance via email.
- Each appointment typically lasts 45 minutes. A maximum of 2 additional guests may accompany you with prior notice.
- A non-refundable booking deposit of €50 is required, fully redeemable against any purchase made during the appointment. Cancellations or rescheduling requests must be made at least 24 hours in advance.

Please contact us if you have any further questions